Many educational institutions are quickly trying to find a way to have more space for students, be it in the classroom, gymnasium, hallways, cafeteria, and more. Liri Tent US has temporary and semi-permanent structures that install easily in a matter of days with little hassle, are cost-effective, and adaptable to every need and situation. Our structures can also be repurposed and reconfigured, to help schools stay safe and up to date with the latest social distancing guidelines in our ever-changing world.
All of our clearspan tents have no limit on length and are free from the obstruction of internal support poles, so additional space is quick and easy. Utilize whatever space you need with our wide range of tent widths! Our smallest structures start at only 10 ft, and can be up to 200 ft wide.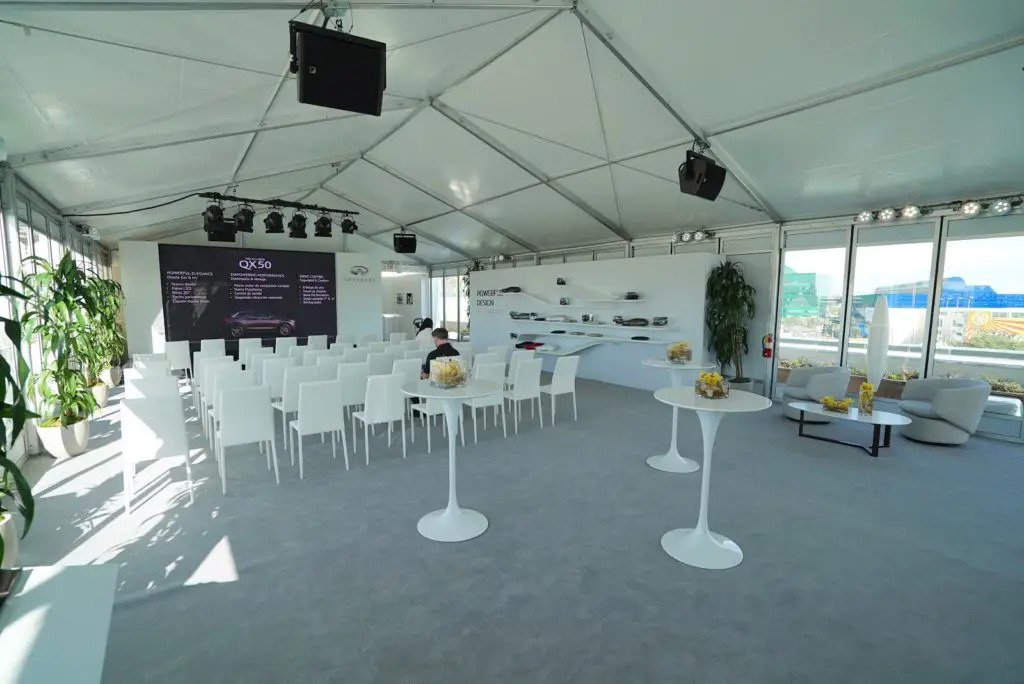 Flexibility is key with a structure from Liri Tent. Our parts are readily available in Kansas City, and have the adaptability to be built on concrete, sand, asphalt or grass. Have your new semi-permanent space ready within days, without having to wait weeks or months for a traditional building. Our roof and side covers come in 10 or 16 ft sections, so that you can remove and replace one section at a time should damage occur, giving an even longer life to your long-term structure!
With our line of available accessories, we can help you make a space that is welcoming to your students and staff. We have flooring options, as well as a number of siding options, including transparent fabric, glass, and ABS hard wall. You can have double glass doors to create a welcoming entrance to the outdoor space. We also have air conditioning and heating units, to allow you to utilize the space year-round and keep your learning environment as comfortable as possible.
Do you have additional storage space needs? Maybe your current storage has been turned into another classroom or learning space to help maintain social distancing. Instead of having to haul everything to another location, you can use a Liri Tent medium or long-term storage structure on site, giving you easy access to things you may need throughout the school year.
All Liri Tent structures are built with the highest quality of materials in the industry so you can rest assured that you are receiving a top of the line structure that will last for as long as you may need it. Liri Tent US is an industry-leading manufacturer, and we only use the highest grade extruded and anodized aluminum (6061/T6) and galvanized steel fittings. We use 25 oz double coated PVC fabric, which is produced to meet all U.S. National Fire Protection Agency (NFPA) standards.
Schools and educational institutions have had to adapt at lightning speed this year to keep students safe. As you look forward to the fall's return to campus, Liri Tent US has the solutions you need to help expand space and keep your learning environment safe for all. Give us a call today, and have your site ready for the return of students in a matter of weeks!